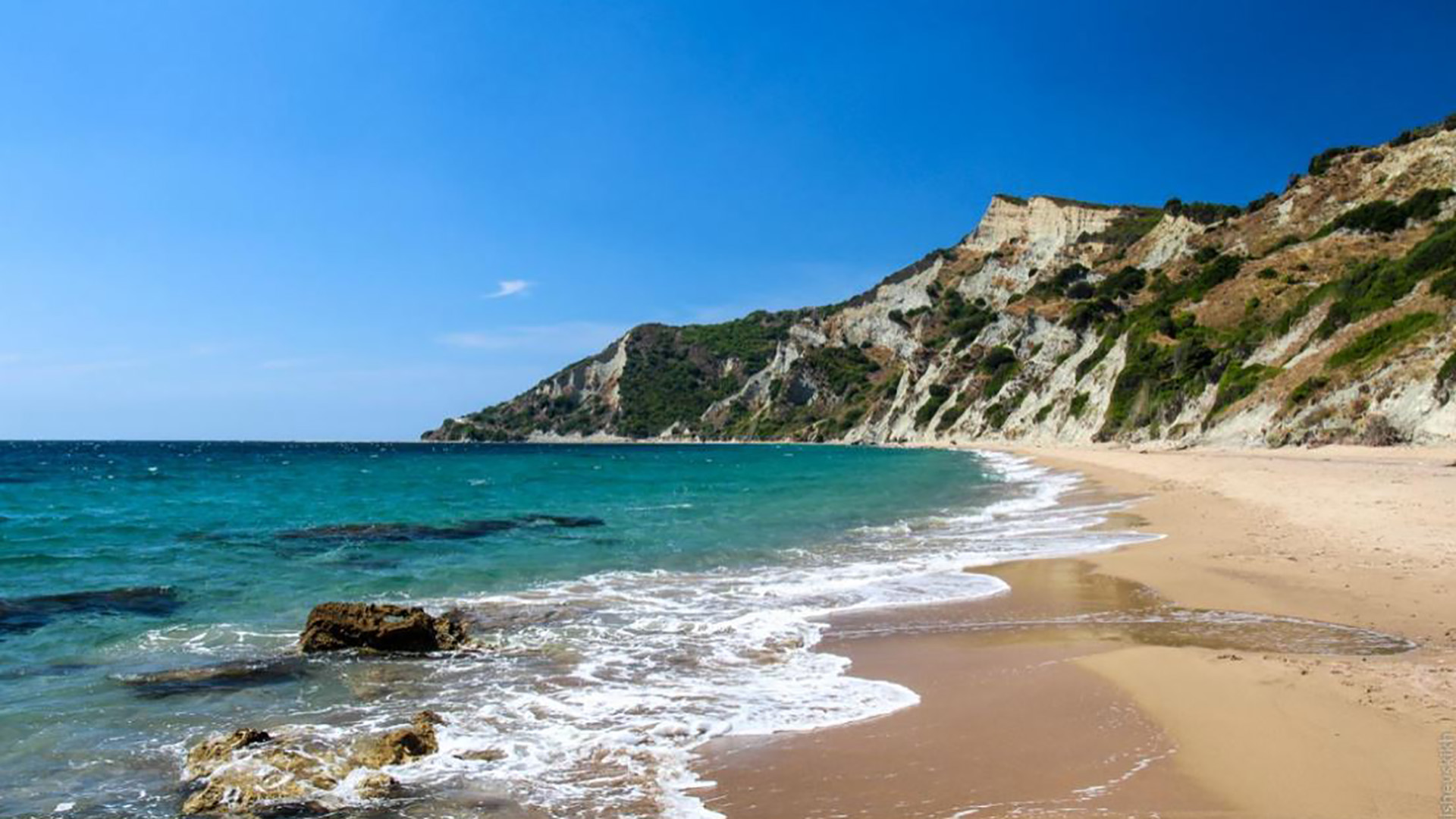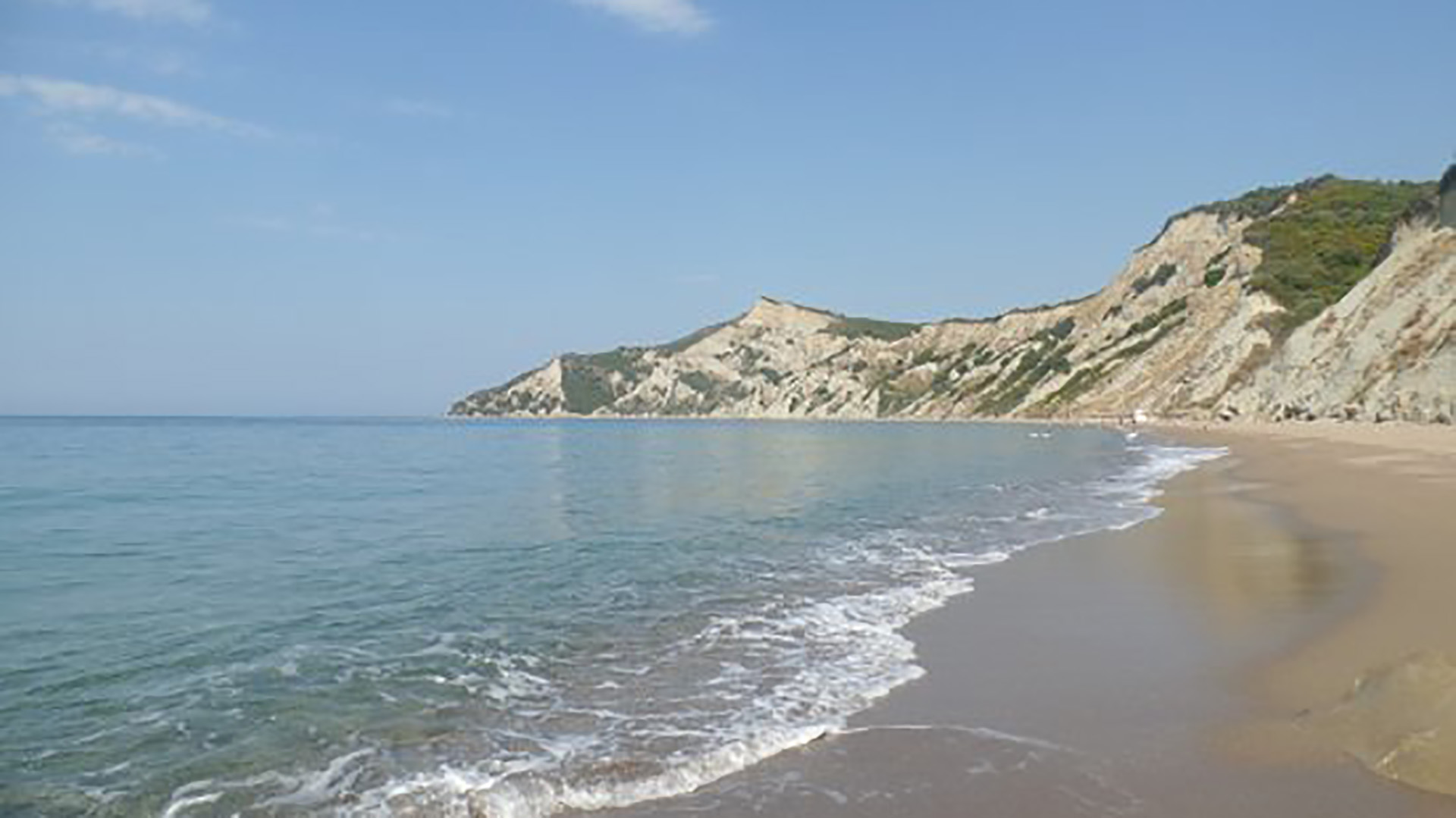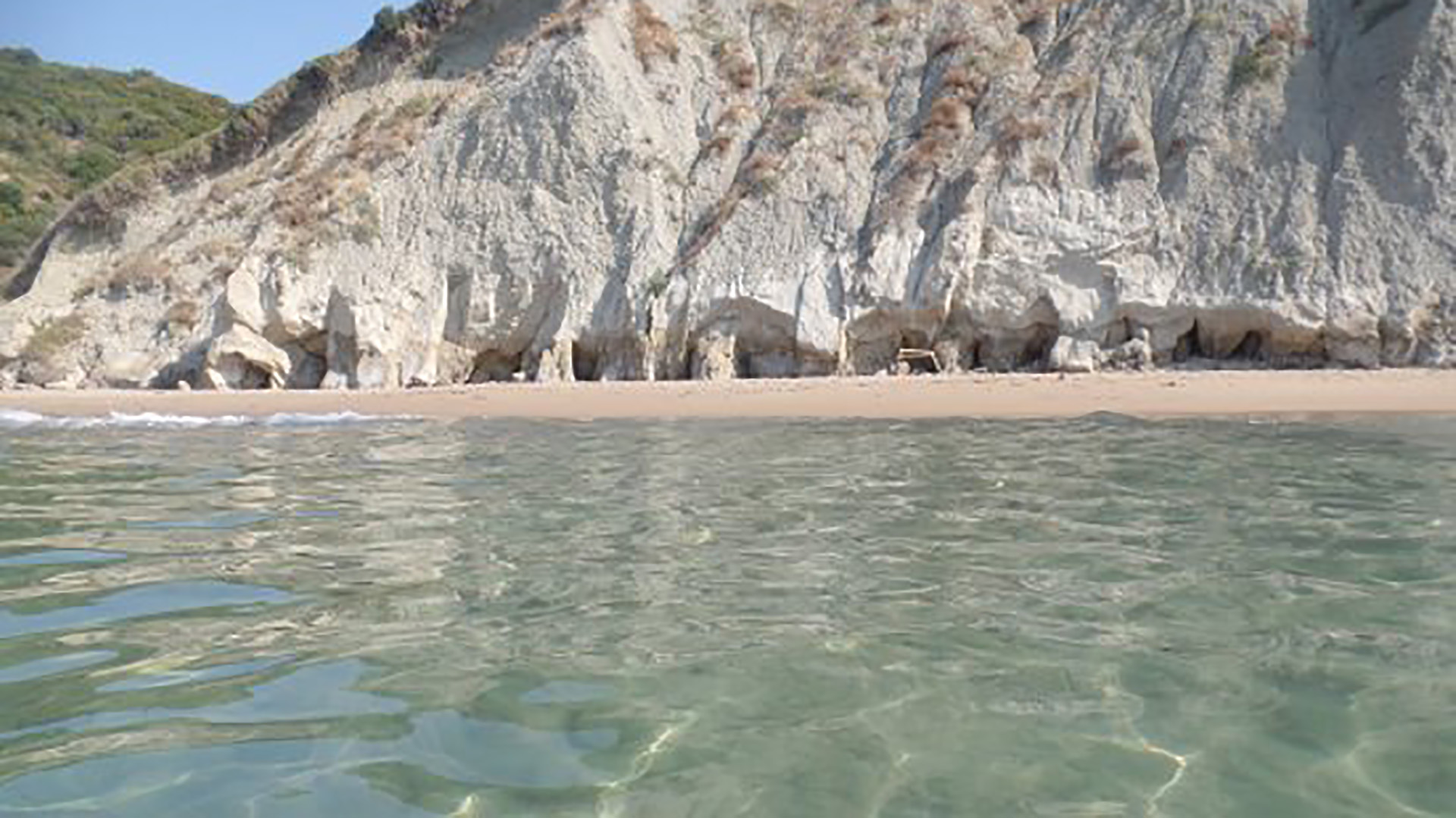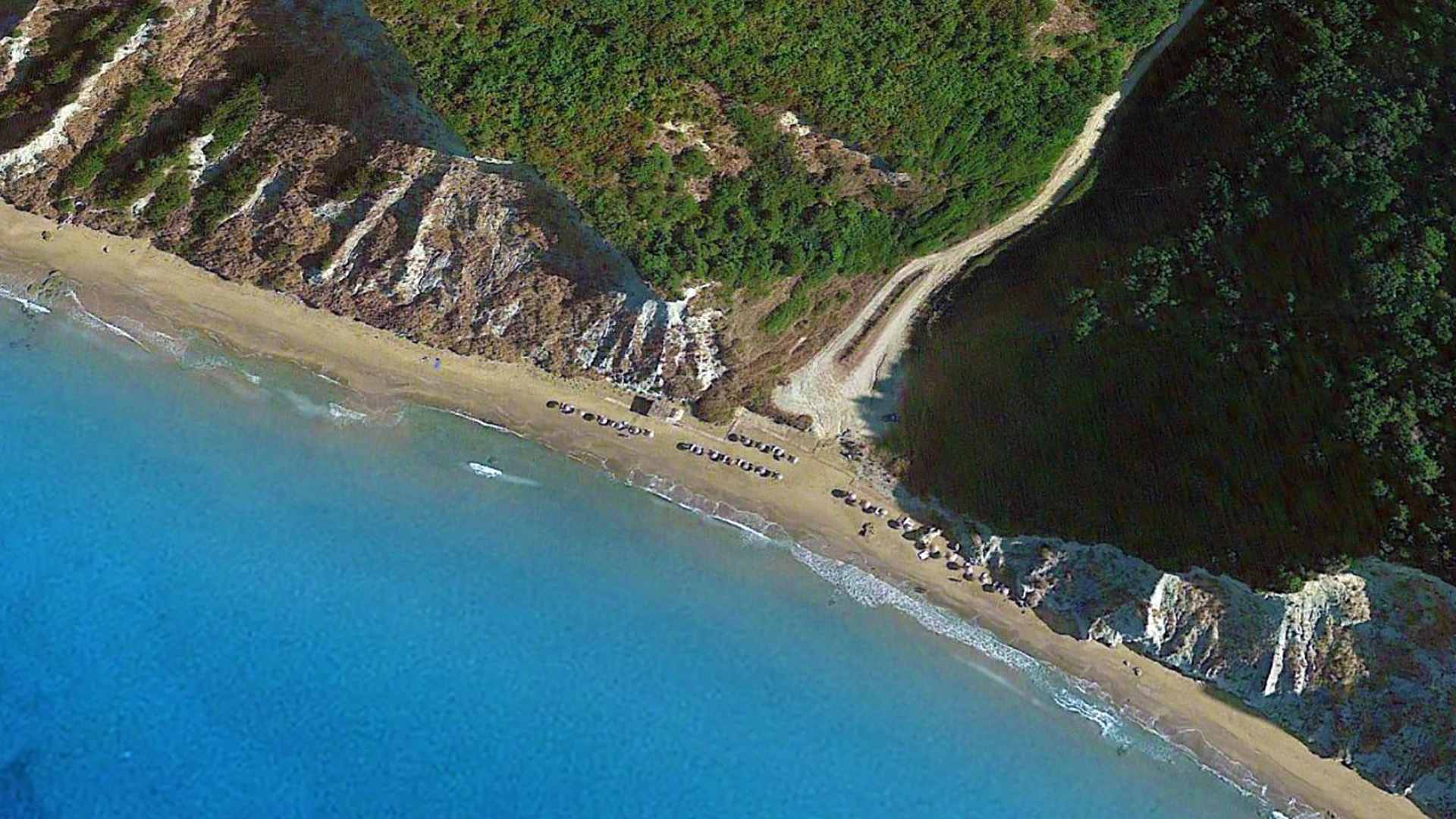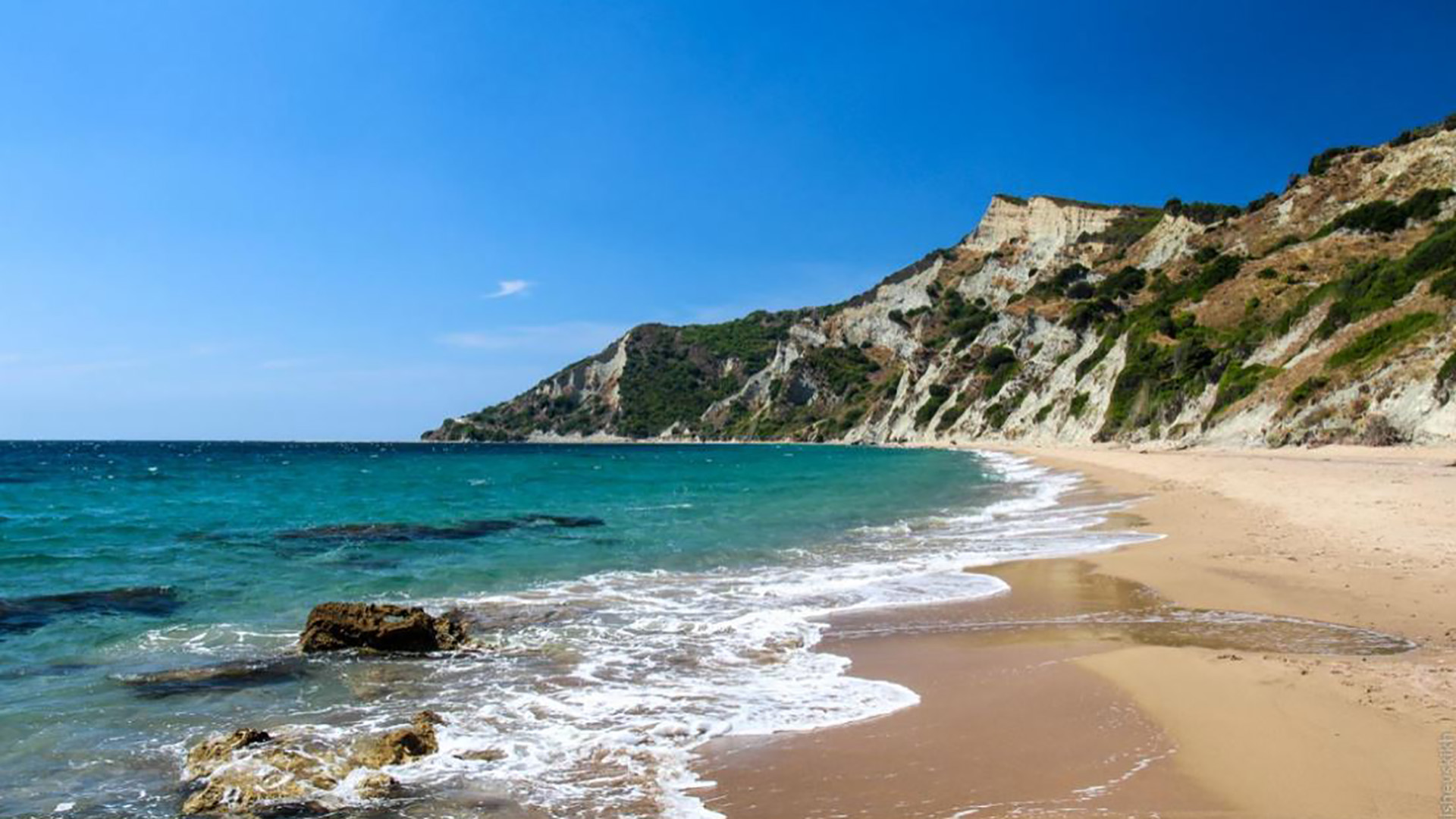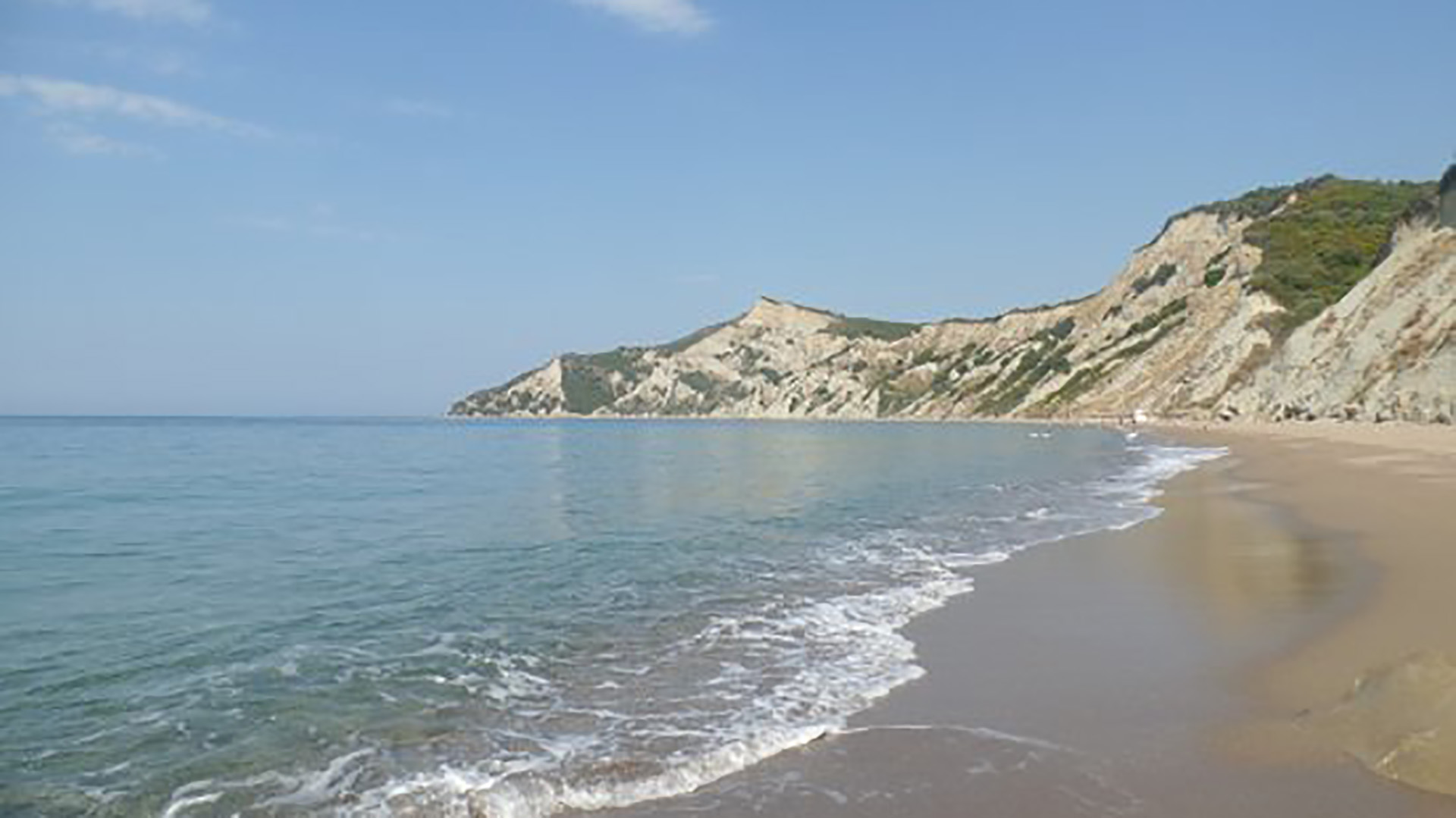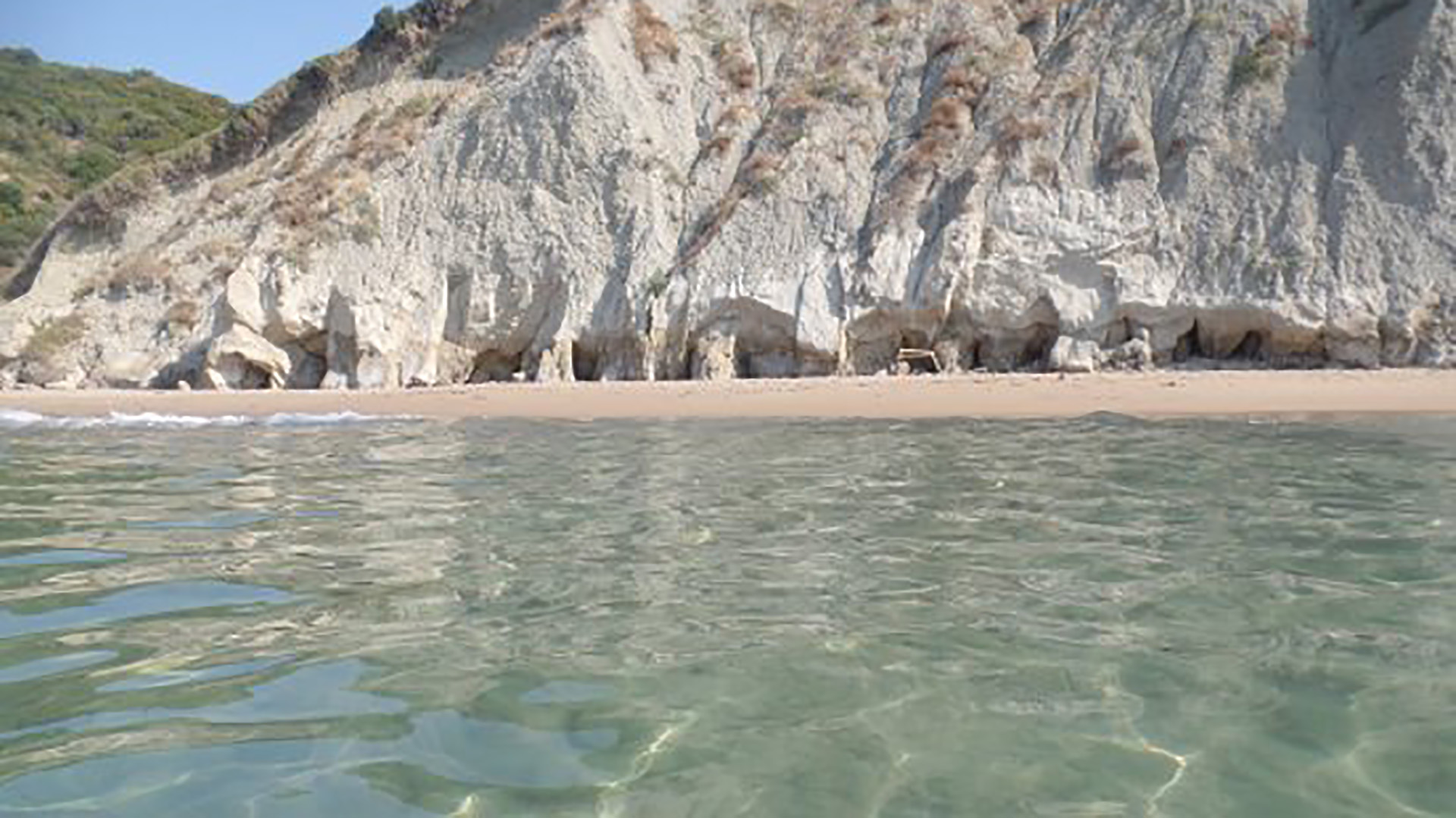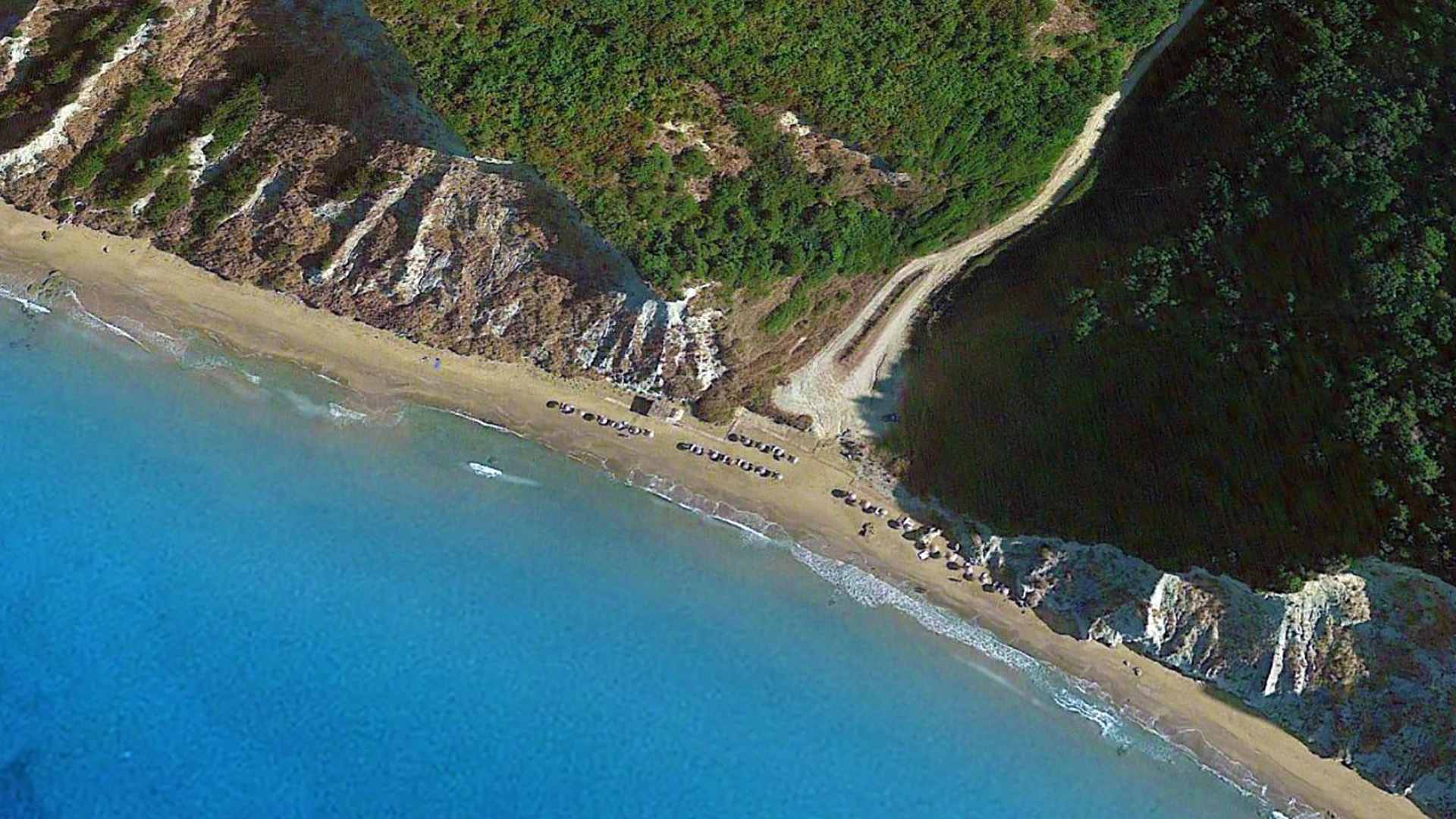 Arkoudilas Beach in the south of Corfu is situated in a small bay on Arkoudilas Cape. It is a place of wild beauty and soothing tranquillity with no tavernas, beach cаfés or sun loungers ( only a few sun loungers in high season with a kiosk without WC ). The beach is remote and not easy to reach. But it's worth the effort: a breathtaking natural experience, crystal clear water and pure relaxation await you!
Arkoudilas Beach is a fascinating destination for nature lovers and those seeking peace and quiet, frequented mainly by locals.
And we would like to give you another tip: the bay of Asprokavos, named after the white cliffs typical of Corfu. Above the bay are ruins of the old Кloster of the Virgin Mаria. Make it the destination of a hike and enjoy a dreamlike view of the Meеr and the island of Paxos opposite from the top.
The best way to reach both bays is via the village of Kavos.
Suitable for: Nature lovers, adventurers, hikers
Sunbeds and parasols: none
Entfernung vom Haus: 7 km, 15 Minuten mit dem Auto